Shopping with us is such fun! We have waardebons from all industries. Whether it be fashion, electronics, household or garden - everyone is sure to find what they need here.
Our network of strength! With 1,100 partner stores in 9 countries, each month we offer 5 million customers a unique shopping experience.
Europe's Leading
Shop Network
We reward customers who make an online purchase at one of our partner stores with waardebons and special offers. Our network already has over 1,100 well-known online stores and partner portals.
Accessible everywhere!Our processes are optimised for all end devices, so you can save anytime, anywhere.
Huge selection! We offer a variety of waardebons and special offers from well-known stores and publishing houses.
The e-commerce network of the future
Our services
Become a part of our network: With our solutions, new customer acquisition and revenue increases are practically guaranteed. Sounds exciting?
Company
We have been matching online buyers with stores since 2008. Currently, over 1,100 partner stores in 9 countries place their trust in us - for the mutual benefit of partners and customers alike.
We are looking for talents!
Are you looking for an exciting job in the online marketing and e-commerce tech space and want to make a big difference? Apply and join our team today.
Our network: Benefits for suppliers and customers
Sovendus is a waardebon network with over 1,100 partner companies. We allow you to reward your customers who make a purchase with waardebons and special offers and increase your sales at the same time. In our network: it's a win-win for everyone. Our partners deliver mutually relevant transactions to each other, thereby gaining new customers and additional revenue. Start today and benefit with your online or brick-and-mortar store from the traffic from hundreds of other stores.
5 million online buyers
per month use our waardebons
and special offers.
> 1,100 stores
are already a part of our
waardebon network.
we are represented in 9 countries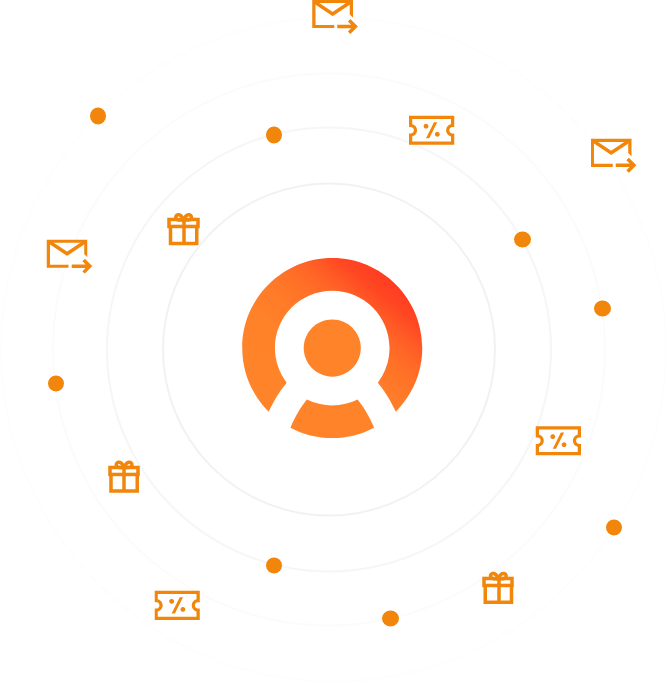 Unsere Leistungen im Überblick
In unserem Netzwerk profitieren alle voneinander. Wir schaffen interessante Angebote für Online-Käufer und generieren relevante Transaktionen für Sie. Mit uns gewinnen Sie Neukunden, zusätzliche Sales, Zusatzerlöse und hochwertige Newsletter-Adressen.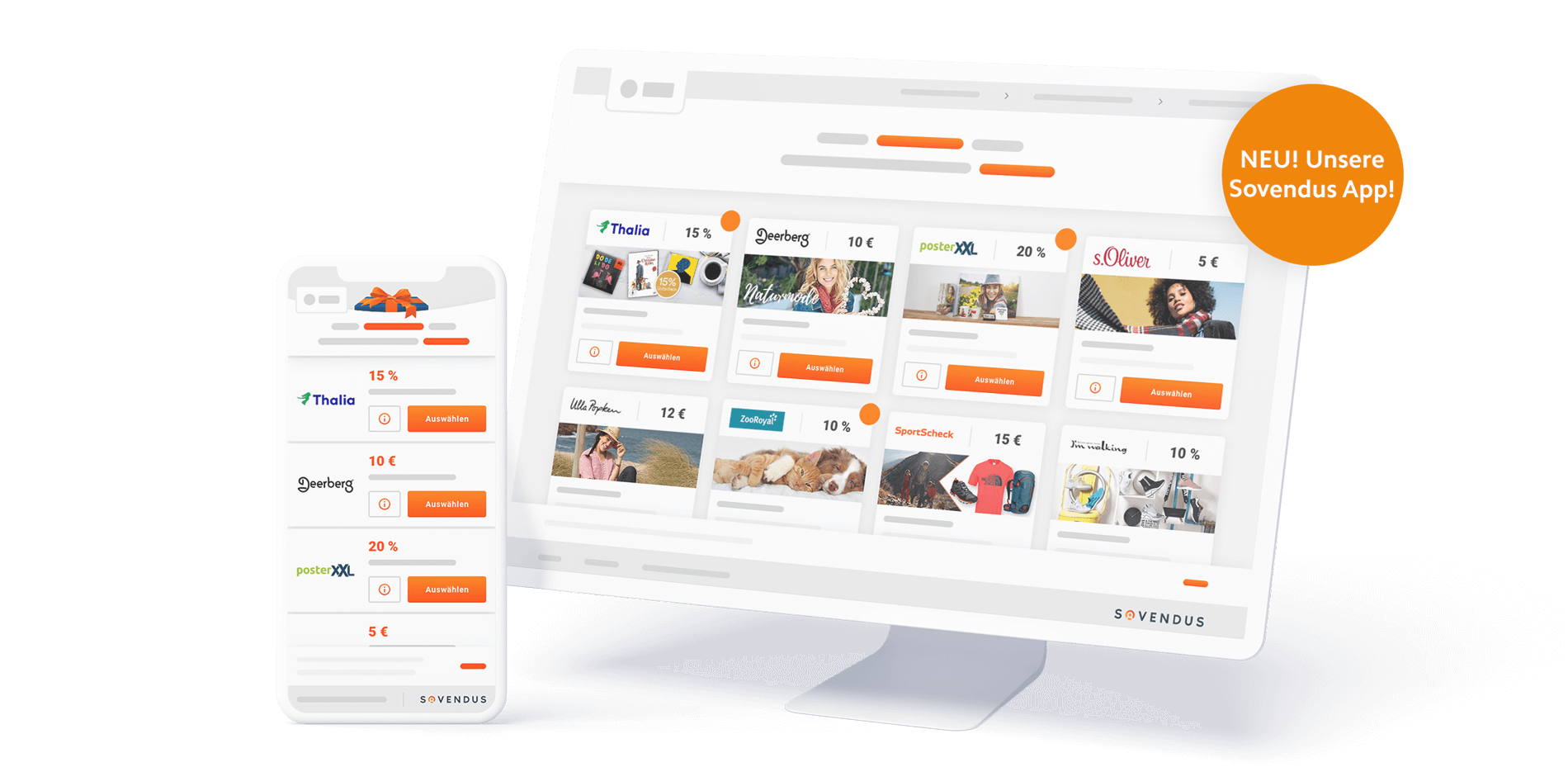 Sovendus Sales
Unser Gutschein-Netzwerk mit 5 Mio. Online-Käufern hilft Ihnen, zusätzliche Sales und Neukunden zu generieren.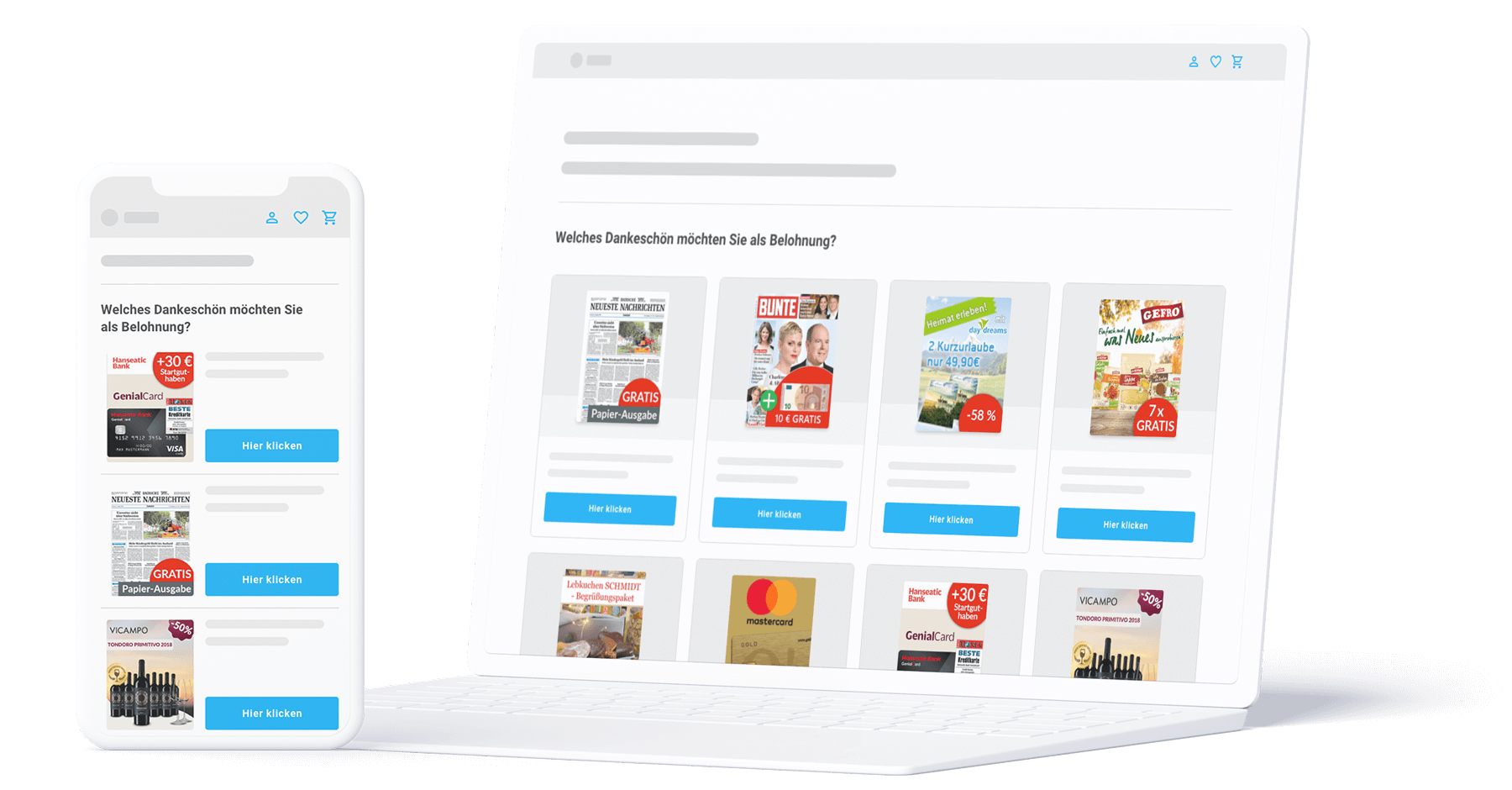 Sovendus Select
Mit unseren Vorteilsangeboten können Sie Ihren Kunden auf Ihrer Checkout-Seite belohnen und attraktive Zusatzerlöse erzielen.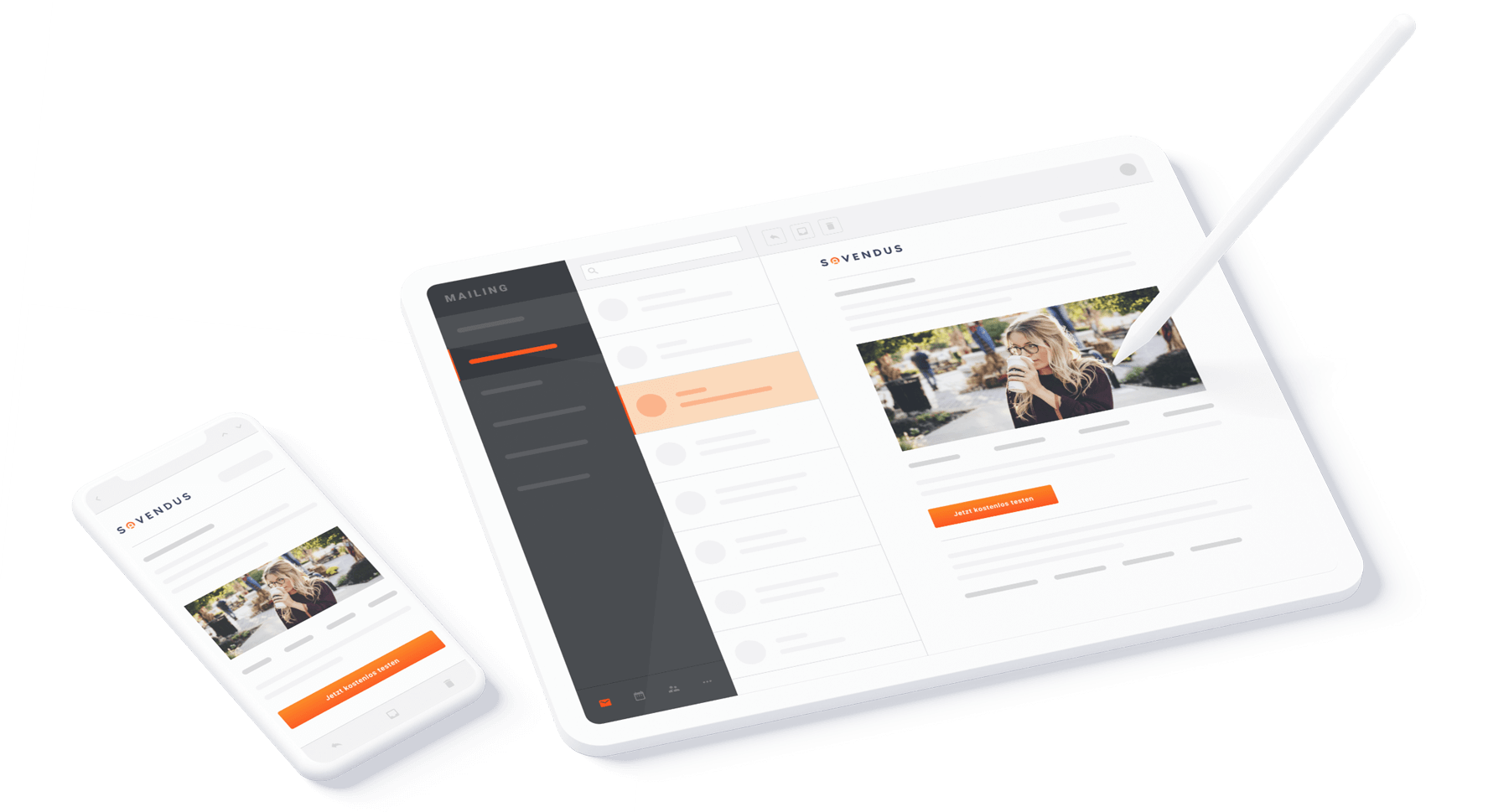 Sovendus Mail
Mit einem Standalone-Mailing an unseren Verteiler erreichen Sie über 2 Mio. aktive Online-Käufer, die wir gezielt für Sie selektieren.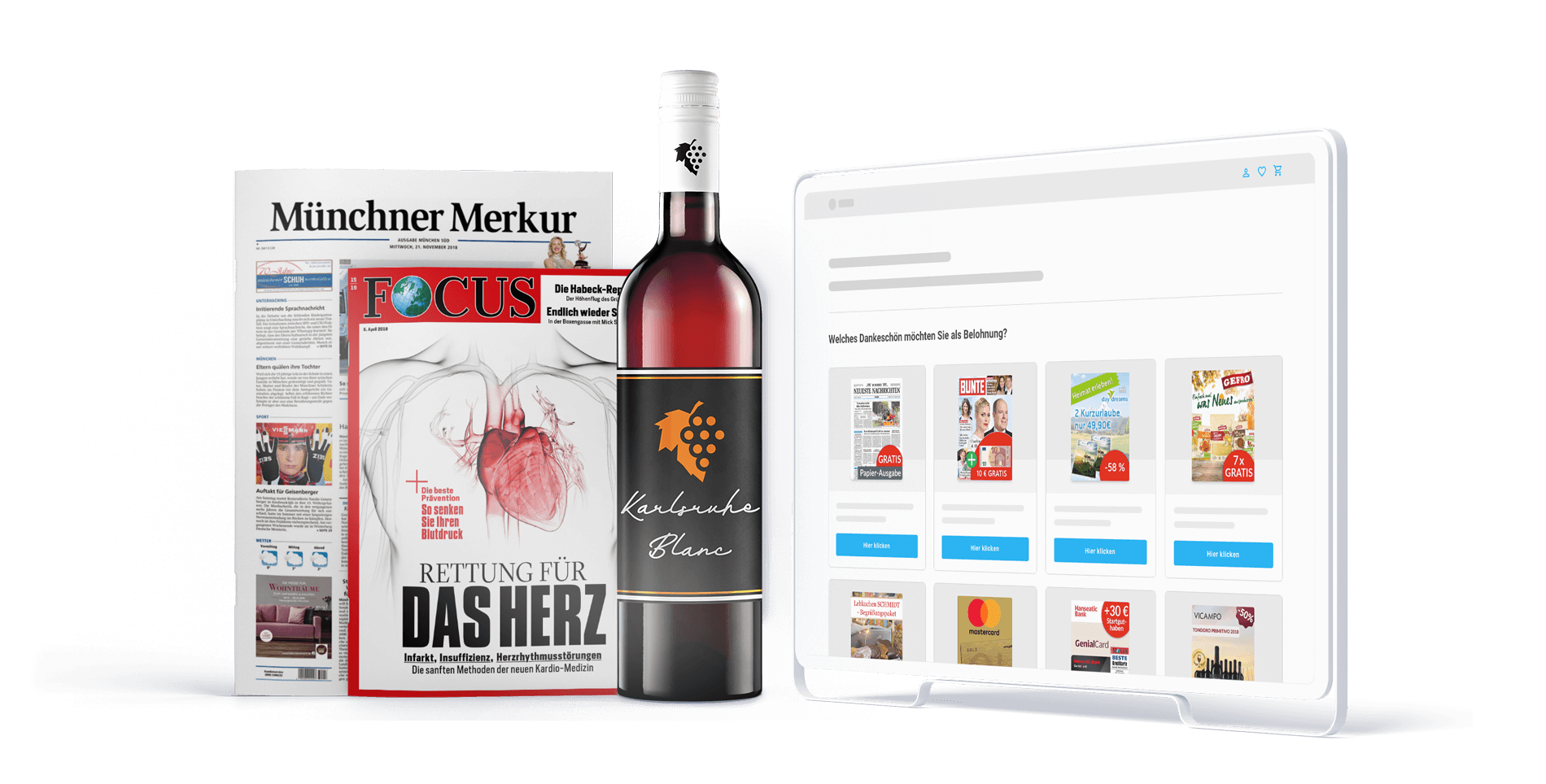 Sovendus Products
Vermarkten Sie Ihr Produkt in unserem Netzwerk und erreichen Sie mit Ihrem Angebot über 20 Mio. Online-Käufer im Monat.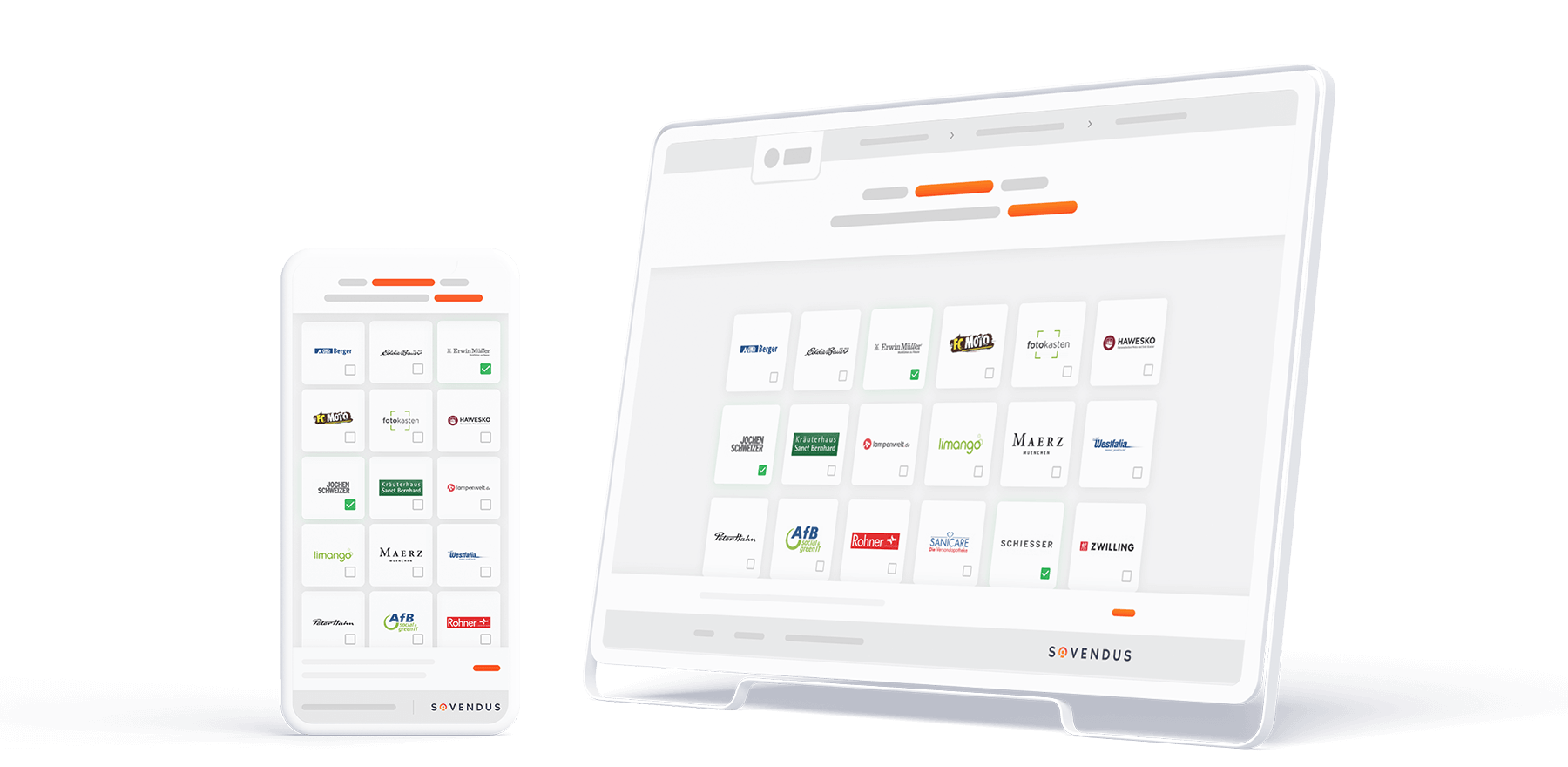 Sovendus Leads
Über unser Netzwerk können Sie hochwertige Newsletter-Adressen für Ihren eigenen E-Mail-Marketing-Verteiler gewinnen.
Modern technology – trustworthy and reliable
Data security is of utmost importance to Sovendus. We comply with current data protection guidelines during the software development lifecycle, for instance:"Security and Privacy by Design / Default". Data security and privacy are followed when adding new requirements.

Encryption
We use symmetric and asymmetric encryption to protect our systems. Only authorised employees have access to the keys.
Pseudonymisation
If personal data is required when comparing data, the data is pseudonymised using a hash function prior to comparison.
System failure protection
Our hosting service providers based in Germany guarantee protection against failures through highly available power supply and fire protection.
Failover solutions
We use failover solutions to switch to a standby solution at any time in the event of a malfunction to the productive system and to maintain operations.
Security checks
Internal employees and external security companies carry out regular security checks to ensure the resilience of our systems.
Certifications
Our hosting service providers' data centres are located in Germany and are regularly audited and certified according to BSI Basic Protection and DIN ISO 27001.
Get in touch!
With Sovendus you can offer your customers a unique shopping experience. We would love to give you personalised advice and demonstrate all the benefits of our solution in a face-to-face meeting.
Support for end customers
Do you have any questions about your waardebon, our newsletter or a special offer? Find the answers here.
Career
How about an exciting job in the online marketing and e-commerce technology environment? Come and join our team.