High-quality newsletter addresses for your mailing list
Do you want high-quality newsletter addresses from our vast network? Then expand your mailing lists and lock in additional sales. The online shopper selects their preferred voucher during the voucher request process. The user can also subscribe to your newsletter - actively and willingly, which gives you a high purchase likelihood.
> 1.5 million users
can be reached with your newsletter offering.
> 1,300 partners
are already a part of our huge network.
We are in 11 countries
and we continue to expand.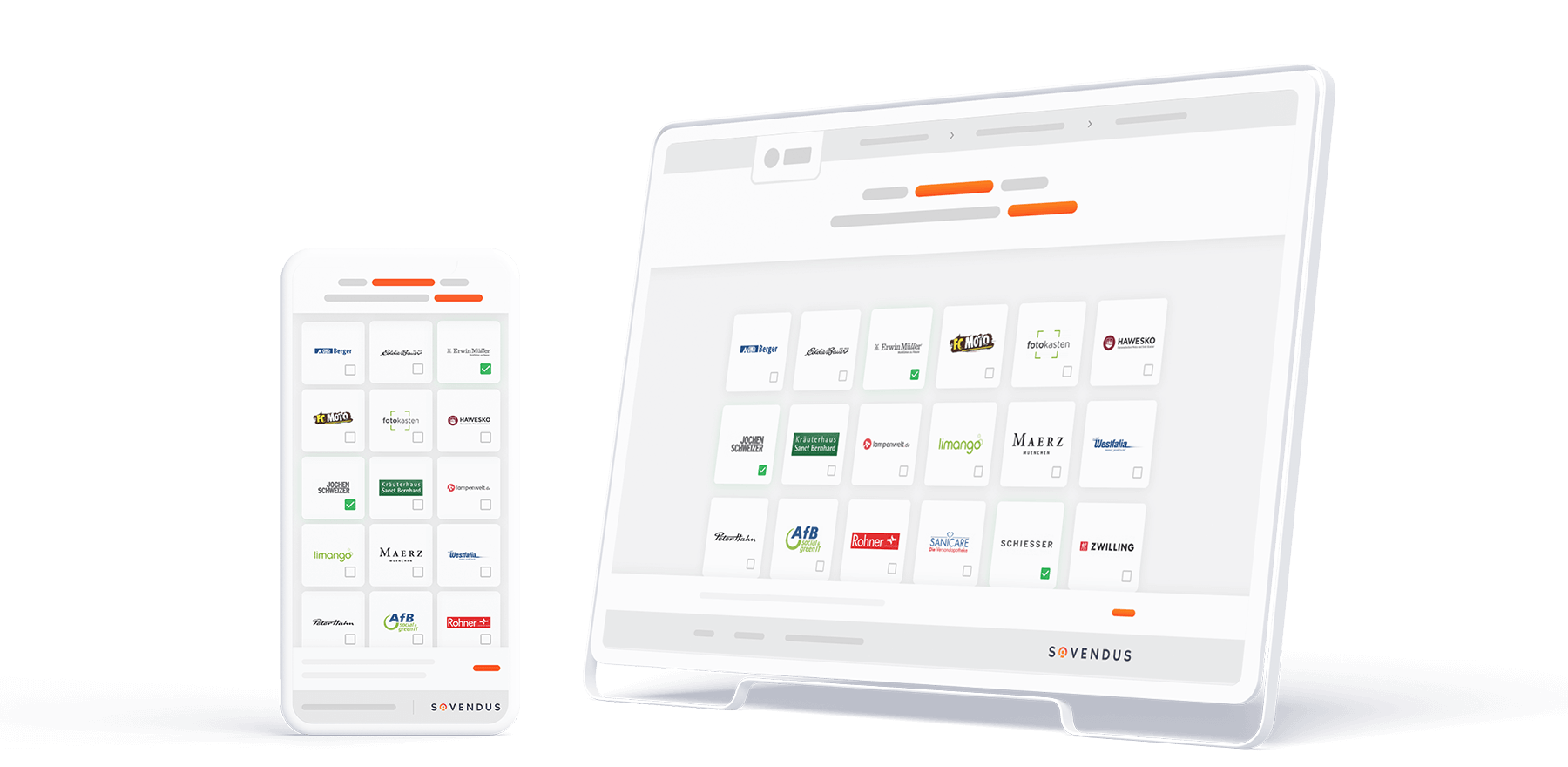 Relevant addresses
Attract online buyers to your mailing list
Promote your newsletter within our voucher network and acquire new subscribers easily. In our network you will only target active online buyers. The customer decides actively and willingly to subscribe to your mailing list, thus adding highly-qualified subscribers to your newsletter.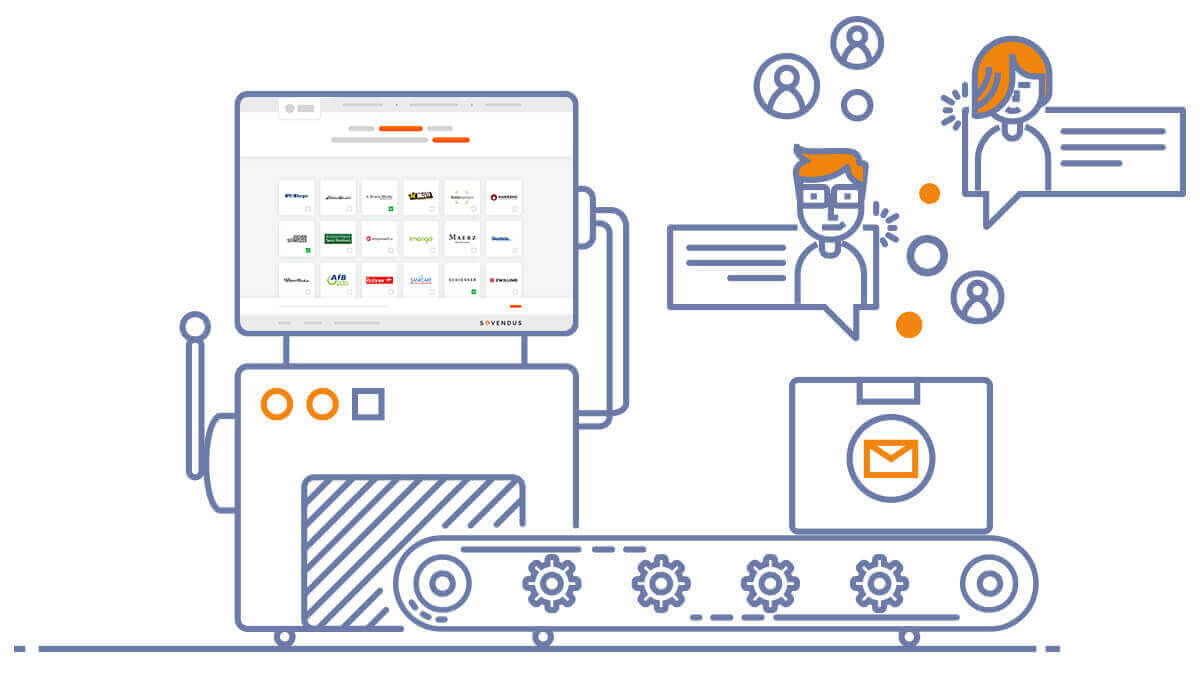 1. View your newsletter
Every online shopper who selects a voucher in the Sovendus network can subscribe to one or more newsletters.
2. Select your newsletter
If a user chooses your newsletter, we then generate a high-quality single-opt-in email address for you.
3. Import to your system
The data from leads gained are imported into your system from a user interface.
The benefits of Sovendus Leads
Use our help to expand your own email mailing list and increase your sales. We would be happy to advise you in a face-to-face meeting.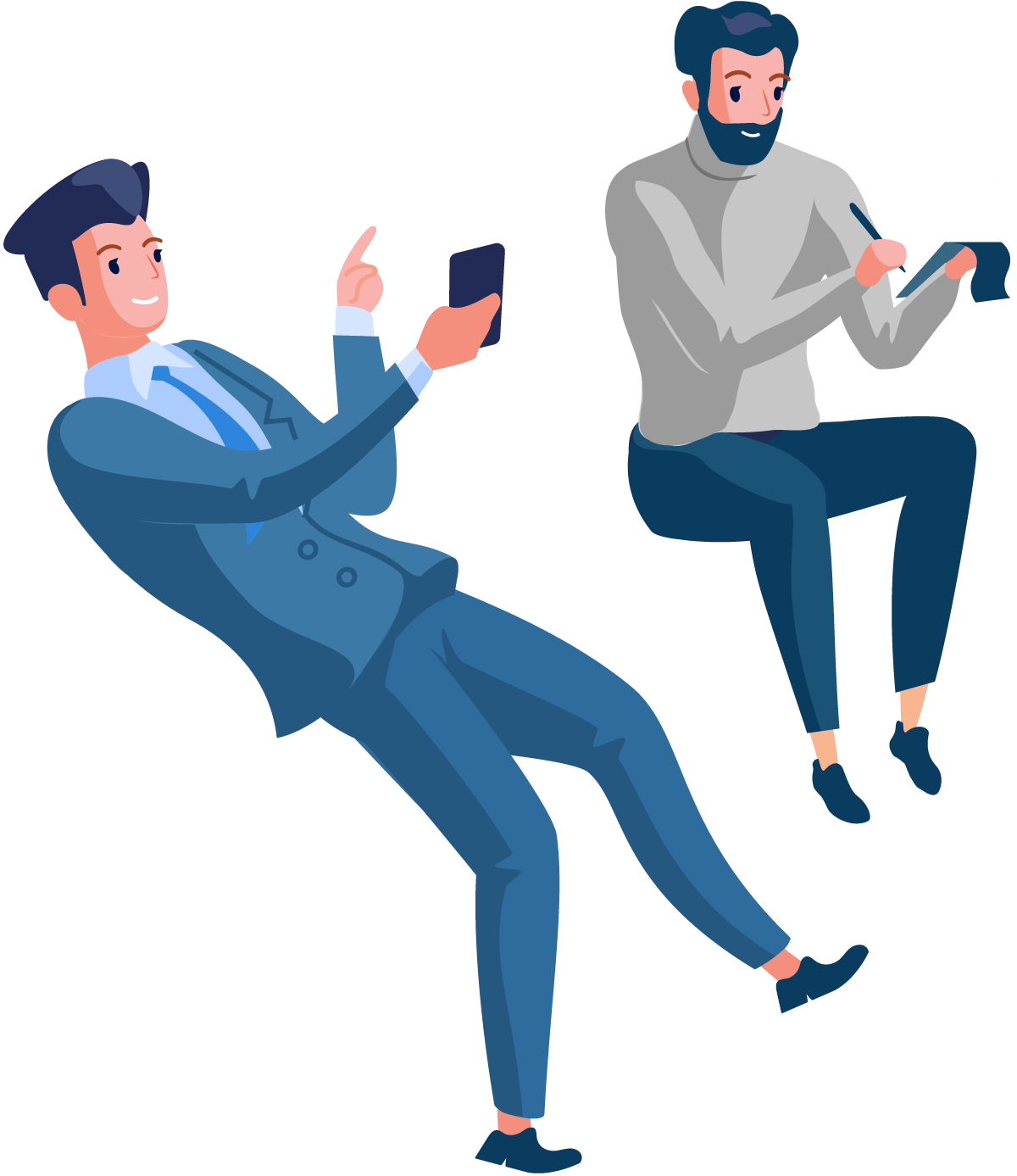 Brining in active buyers with a high purchase likelihood
In our network, you only target active online buyers who you can bring in as future subscribers.
Active selection of your newsletter
Online buyers for your mailing list
High performance and purchasing power
Add high-quality addresses to your mailing list
Easily expand your mailing lists and only pay for the subscribers you actually gain.
Performance-based fees
No fixed costs or setup costs
Automatic import into your systems
Increase your email marketing revenues
Increase the success of your own email campaigns by gaining new highly-effective addresses.
Revenue from active subscribers
Expand your customer base
Full cost control
Have you got 10 minutes?
Would you like to know how you can increase your sales through our network? We would be more than happy to show you how it works in an obligation-free test drive.
Moderne Technologie – sicher und vertrauenswürdig
Datensicherheit ist für Sovendus von größter Bedeutung. Im Rahmen unseres Software Development Lifecycles entsprechen wir den aktuellen Datenschutzrichtlinien, wie z.B. "Security and Privacy by Design / Default". So werden bereits bei der Aufnahme von neuen Anforderungen Datenschutz und Datensicherheit berücksichtigt.

Verschlüsselung
Zum Schutz unserer Systeme nutzen wir symmetrische und asymmetrische Verschlüsselung. Der Zugriff auf die Schlüssel ist nur autorisierten Mitarbeitern möglich.
Pseudonymisierung
Werden personenbezogene Daten im Zuge eines Datenabgleichs benötigt, werden die Daten vor dem Abgleich durch Nutzung einer Hash-Funktion pseudonymisiert.
System-Ausfallschutz
Unsere Hosting-Dienstleister mit Sitz in Deutschland gewährleisten Schutz vor Ausfällen durch hochverfügbare Strom­versorgung und Brandschutz.
Failover-Lösungen
Wir nutzen Failover-Lösungen, um im Störungsfall des Produktiv-Systems jeder­zeit auf eine Standby-Lösung zu wechseln und den Betrieb aufrechtzuerhalten.
Sicherheitsprüfungen
Es werden regelmäßig Sicherheitsprüfungen von internen Mitarbeitern sowie von externen Sicherheitsunternehmen zur Gewährleistung der Belastbarkeit der Systeme durchgeführt.
Zertifizierungen
Die Rechenzentren mit Sitz in Deutschland unserer Hosting-Dienstleister werden regelmäßig nach BSI Grundschutz bzw. DIN ISO 27001 geprüft sowie zertifiziert.
Curious about our other services?
Sovendus Sales
Gewinnen Sie Umsatz und Neukunden über unser Gutschein-Netzwerk mit 5 Mio. Nutzern.
Sovendus Select
Reward your customers on the checkout page and earn valuable additional revenue.
Sovendus Mail
Reach over 2 million active online buyers via our Sovendus mailing list.
Sovendus Products
Market your product in our network and reach 20 million users per month.
Get in touch.
With Sovendus you can offer your customers a unique shopping experience. We would love to provide you with some personalised advice and demonstrate all the benefits of our solution in a face-to-face meeting.