Working students and interns
We build bridges to the professional world. Even before it begins.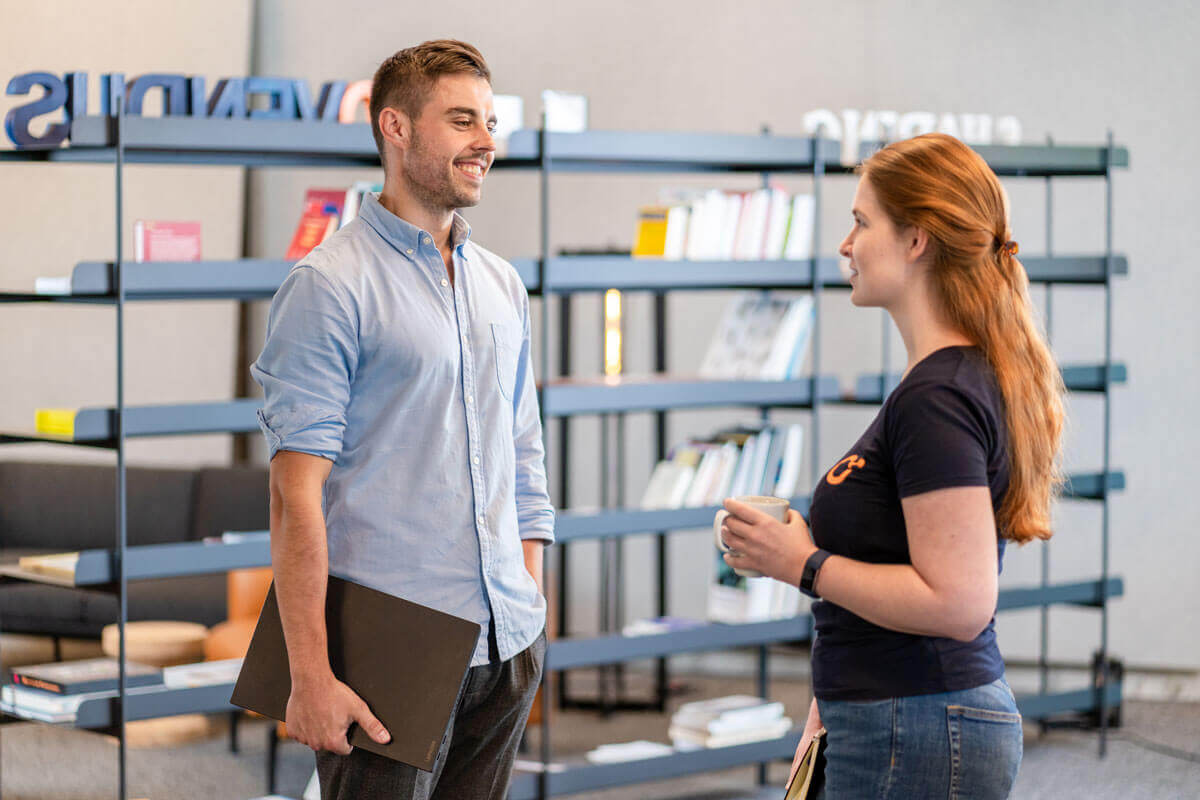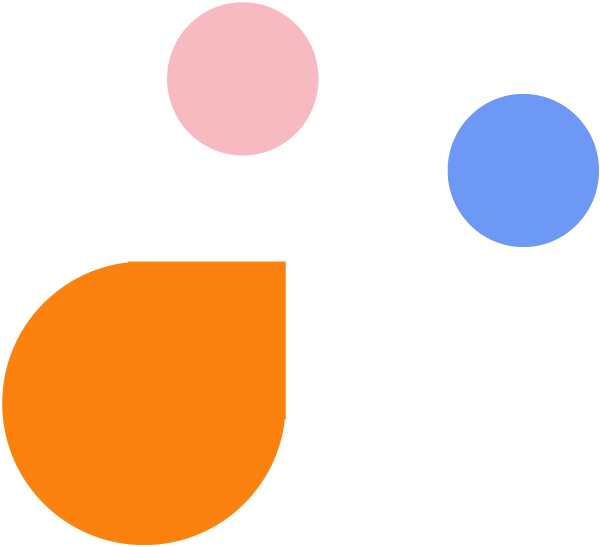 Our students
Hello working students and interns!
Fancy working on exciting topics, earning money and at the same time making valuable contacts for the time after your studies? We think it's good. And we support this. This has the nice side effect that we already know each other - and this can make it easier for you and us to make a decision later. Maybe we want you and you also want to come to us to get started in the work world.
Which teams need your support?
Depending on where your interests and strengths lie, in principle you could work in any team. Perhaps you would like to further develop our products with product management? Or would you rather optimise the user journey with UX specialists? We offer many exciting tasks. We look forward to getting to know you - and to your support.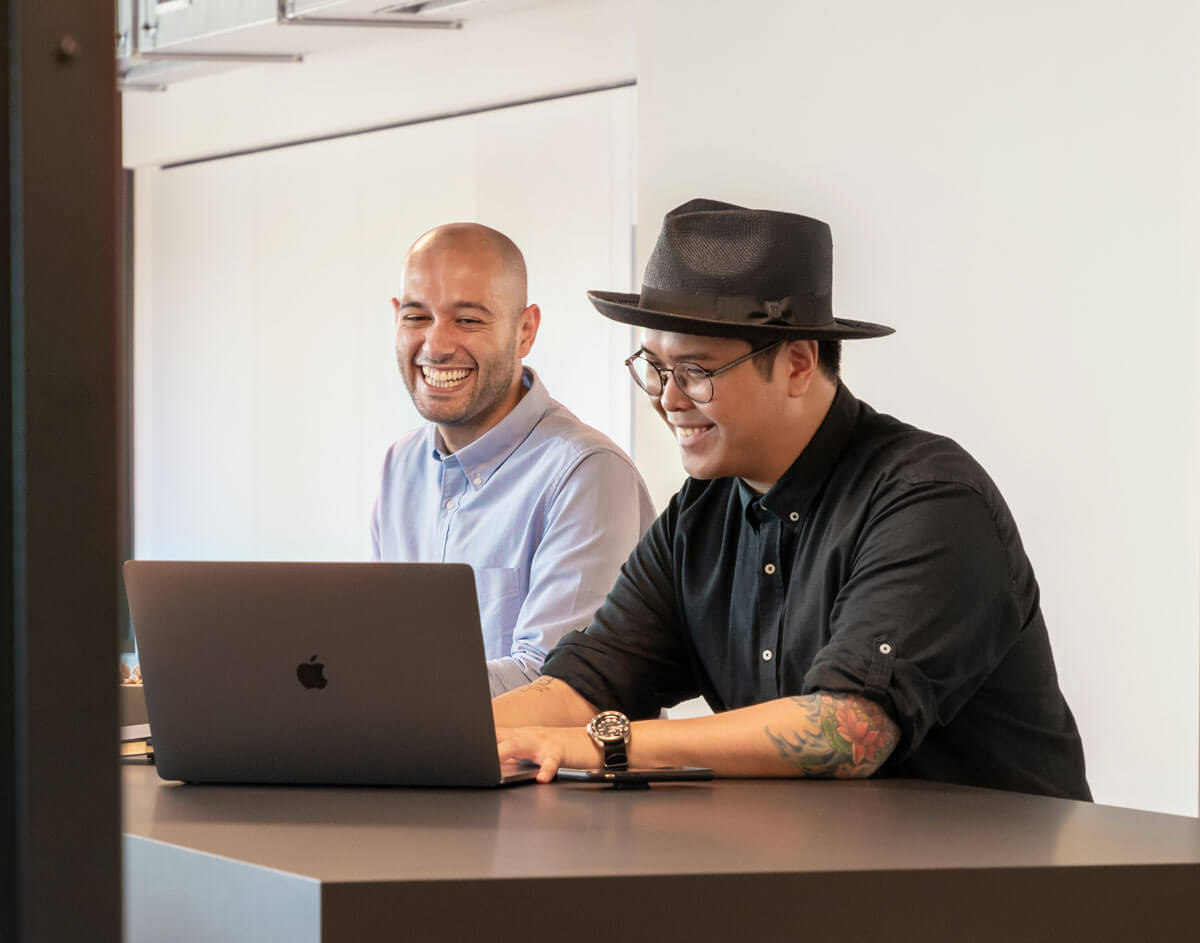 This is the right way to us.
You are often on your way to the university? I'm sure we will end up running into each other. We are partners of many universities and have stands at various university fairs. You can also find us on the Jobboard and Jobmensa at the University of Applied Sciences Karlsruhe and at KIT. Not surprisingly we are also on all social media channels and post our trade fair dates on our Instagram newsfeed, on Xing and LinkedIn.
Working students and interns, this way please.
If you are interested in one of the positions we have advertised go ahead and apply. Nothing there? No problem. Send us your speculative application. Firstly have a phone call with your manager - or a Zoom video call. After you will come for a trial period and - if everything fits - you will then receive your employment contract.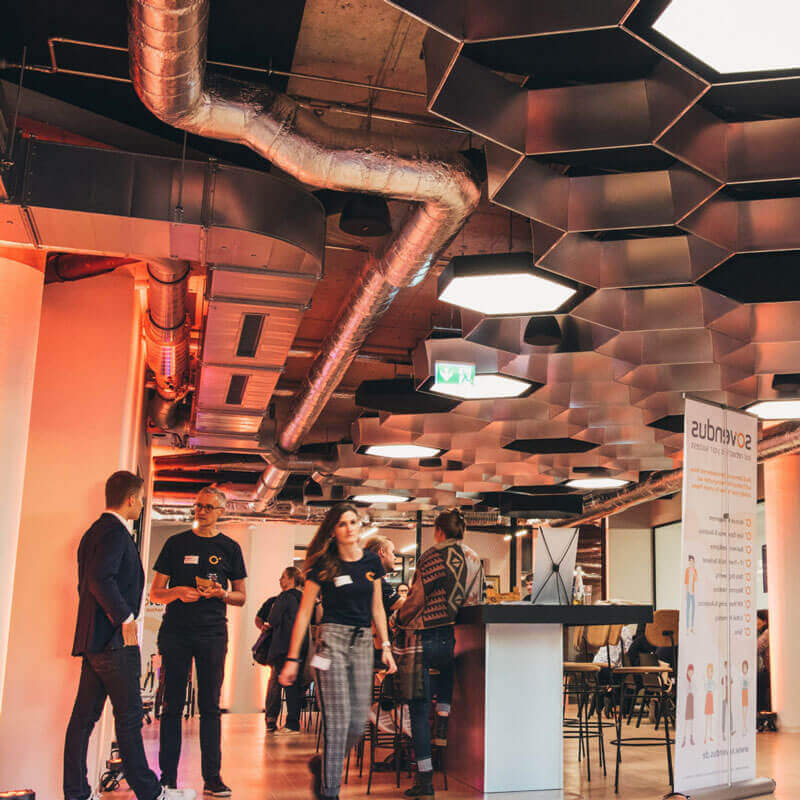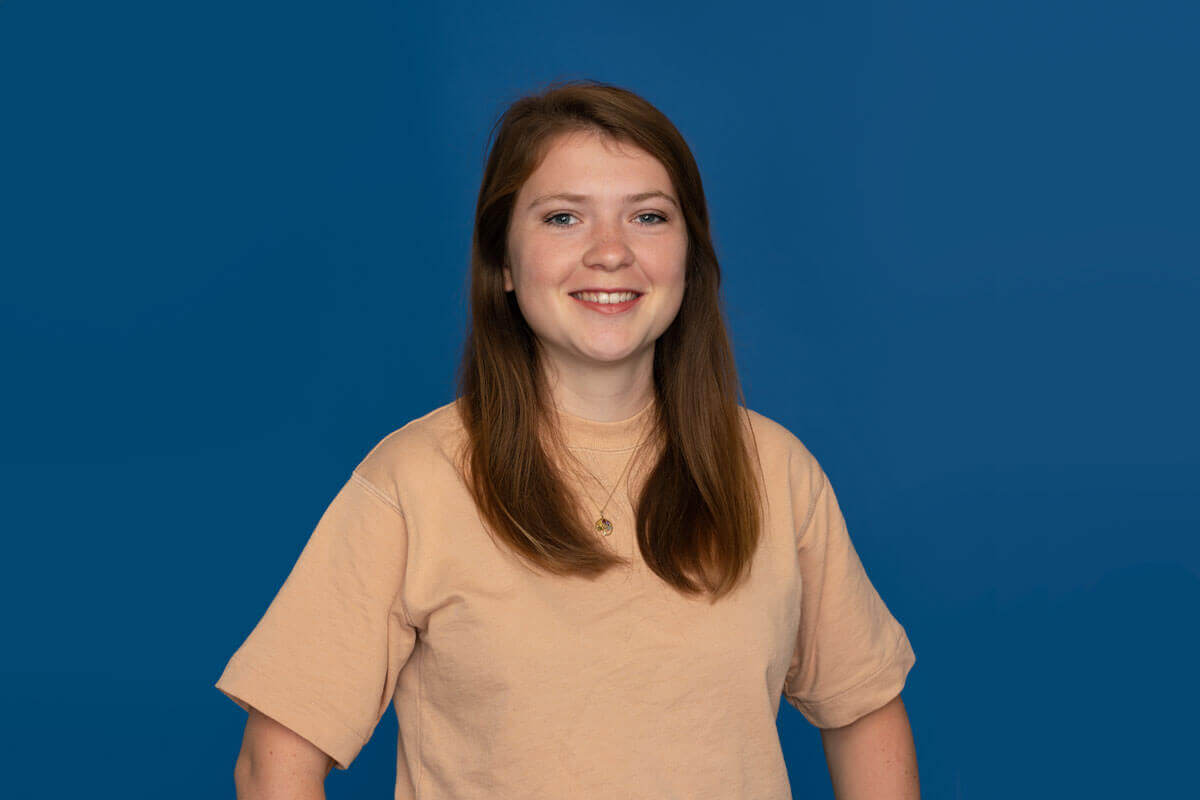 Sofia
Working student at HR
At Sovendus, your position makes no difference when dealing with each other. Whether you have just started, have been with us for years, or are a working student - everyone is treated with respect. I really appreciate that about Sovendus.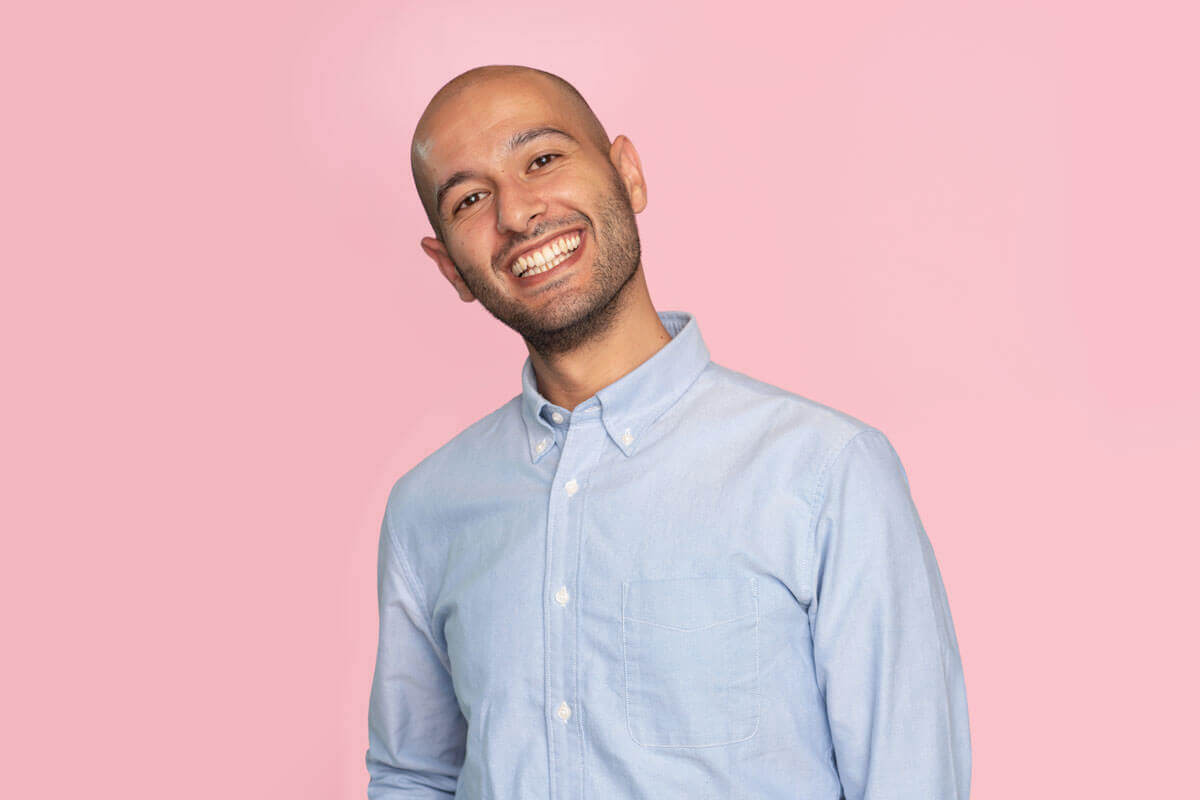 Bassem
Quality Assurance Engineer
I started with Sovendus as a working student. Very quickly it became clear to me that I wanted to continue working here after graduation. I was very happy when I was taken on and am now a permanent member of the QA team.The special thing about Sovendus is its people. The atmosphere is friendly and everyone may contribute their ideas.
Unfortunately, there are currently no vacancies in the team...​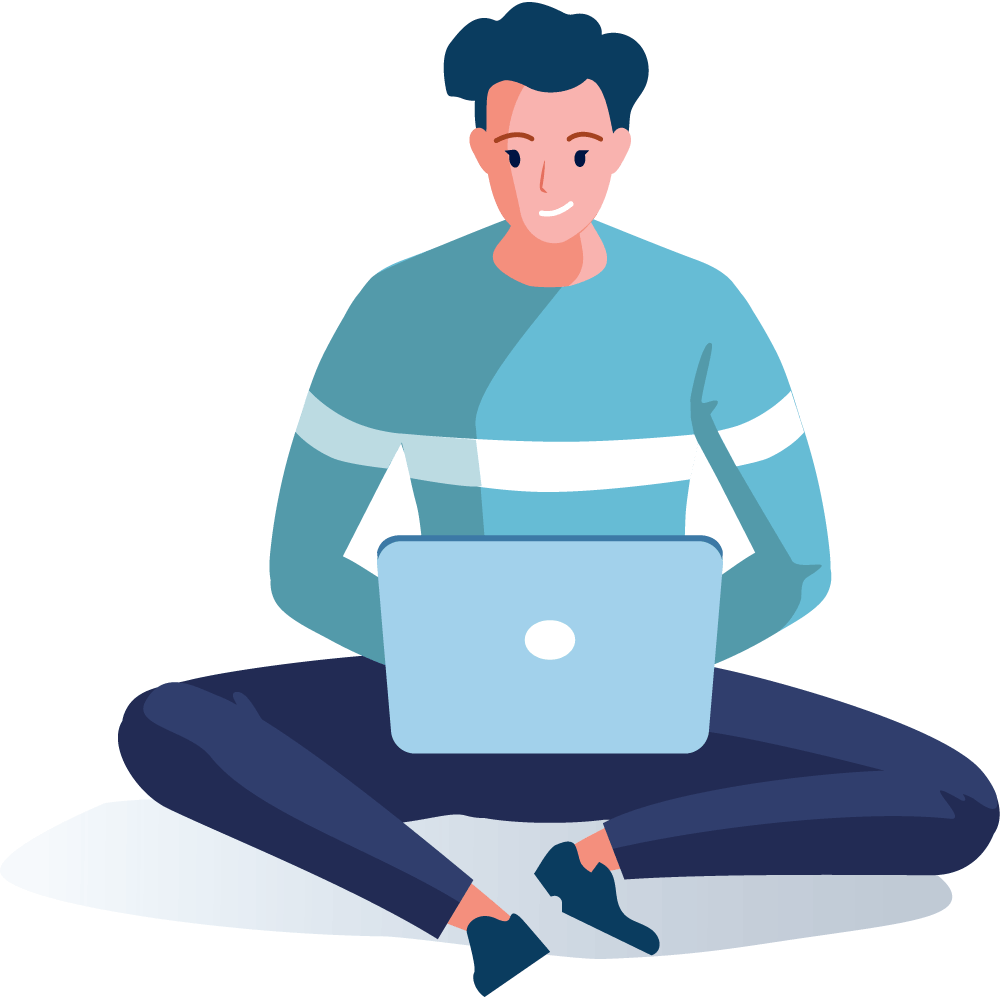 Unsere Benefits
Wir sagen nicht einfach nur Danke.
Wir zeigen es Dir.
Es geht bei einem Job-Match nicht allein um das, was Du mitbringst. Sondern auch um das, was Du erwarten darfst. Hier sind unsere Benefits – eine Wertschätzung für Deine Leistung.
Work & Life
Bei uns kannst Du Deine Arbeitszeit flexibel einteilen. Wir haben auch ein großes Herz für Familien. Dazu zählt zum Beispiel unser Eltern-Kind-Zimmer, das Dir und Deinen Kindern zur Verfügung steht.
Gesundheit
Dank der höhenverstellbaren Tische und ergonomischen Stühle sitzt Du bei Sovendus nicht nur "fest im Sattel", sondern auch gesund. Du willst noch mehr Erholung? Dann nutze doch unser kostenloses Yoga-Angebot zweimal pro Woche.
Urlaub
Die besten Ergebnisse erzielst Du, wenn Du erholt bist. Das gönnen wir Dir. Mit ausreichend vielen Urlaubstagen plus Sonderurlaub, wenn doch einmal etwas Außergewöhnliches ansteht.
Weiterbildung
Beständiges Lernen ist uns wichtig! Bei uns gibt es viele Angebote zur Weiterbildung: Fachspezifische Workshops, Konferenzen oder allgemeine Seminare wie Stress- und Selbstmanagement.
Future Talent
Heute schon die Zukunft von Morgen gestalten. Wir bilden Dich bestmöglich aus und sorgen für den perfekten Start in Deine Karriere. Mit guten Noten ist Dir eine unbefristete Anstellung bei uns quasi sicher.
Essen & Trinken
Kaffee, Tee und Wasser sind reichlich vorhanden und stehen zur freien Verfügung. Für eine Happy Hour sorgen wir in unseren Kühlschränken vor. Und freitags gibt's bei uns ein gemeinsames leckeres Mittagessen aufs Haus.
Vergnügen
Auch das Vergnügen kommt bei uns nicht zu kurz: Viele Grünflächen, Sportanlagen, ein Skatepark und das Europabad sind in unmittelbarer Nähe. Außerdem bieten wir viele Get-Togethers nach Feierabend an. Unser Flipper zieht alle magisch an.
Anreise
Wir sind perfekt angebunden! Mit dem ÖPNV erreichst Du uns mit zwei unterschiedlichen Straßenbahnen. Dein Fahrrad findet in unserem Fahrradkeller Platz. Und auch für Autos haben wir Stellflächen in unserer Tiefgarage.
We are Sovendus
Find out more about Sovendus as an employer, who we are, what makes us special and what we stand for. Read something about our history, our values and about our location.
HR @ Sovendus
Interested in a career with Sovendus? We are your first point of contact and look forward to meeting you! 
All teams
Find out about all our teams and find out what makes them tick!
We need you to come onboard!