Dual (work-study) programme
We are the tail wind for your new career.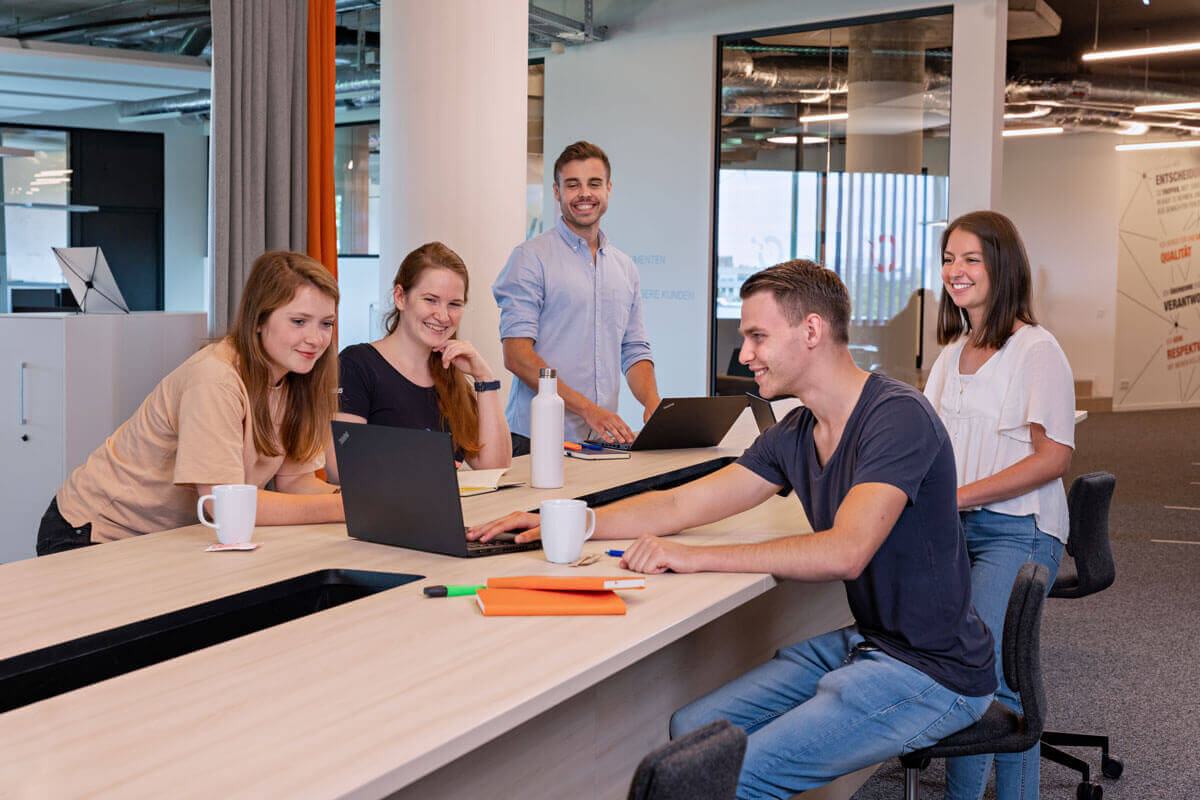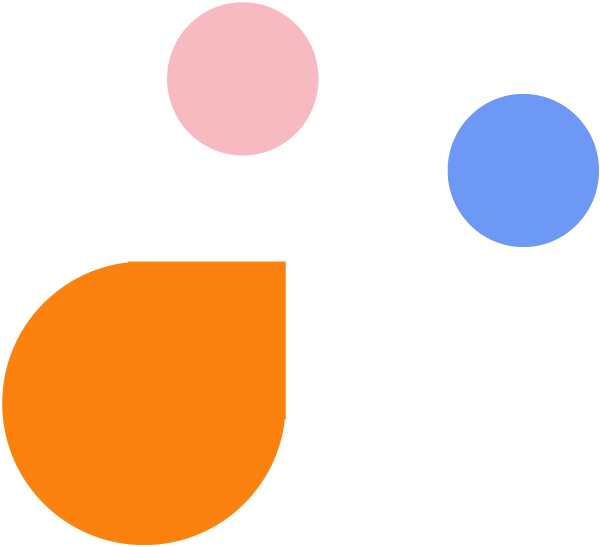 Our dual (work-study) programme
Theory, practice and lots of fun!
From autumn 2021, we will be offering a Bachelor's degree course in Business Information Systems- Software Engineering in cooperation with the Centre for Advanced Studies (CAS). You have all the Aces in your hand when it comes to your career: theoretical knowledge with specific practical relevance. So you can start right after your graduation - best of all with us of course! With good grades your new job is a virtually certainty.
CAS: Our partner for your career.
There is some back and forth but there is a clear plan for your career behind it. Together with the Centre for Advanced Studies in Karlsruhe, we take turns in preparing you for your career in the best possible way. The training is designed in such a way that you can apply your acquired knowledge directly to practical problems in our firm.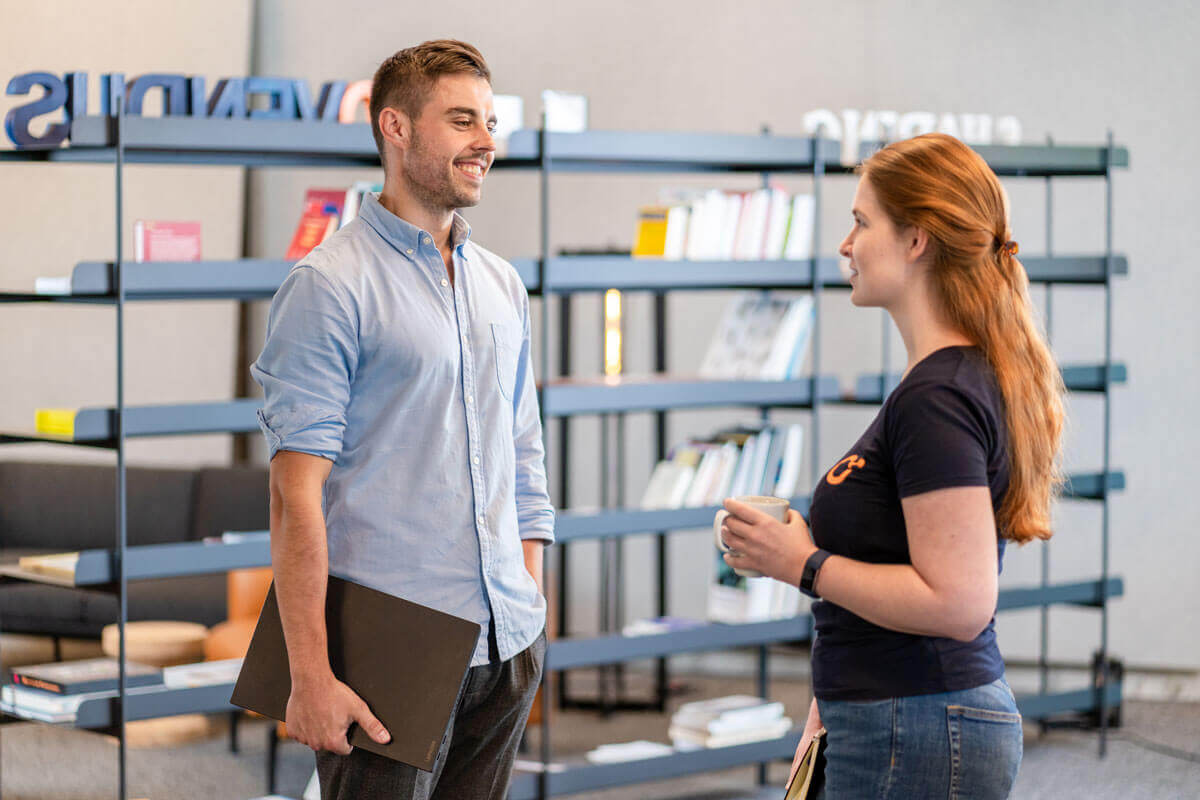 How does the work-study programme work?
Your studies are divided into practical and theoretical phases, organised as block courses. You will alternate between three months of vocational training at our company and three months of studies at the CAS Karlsruhe in the Nordstadt district. You will receive a salary from us and can also rely on our full support the whole time.
And how did you access the Selection?
It'll be quick. You apply for the advertised position. After a pre-selection event, you will have an initial telephone conversation with your manager. We will then get to know each other personally. You have the opportunity to show what you are made of in a small test. Maybe you can convince us of your abilities - and we can convince you. If this happens we will send you a contract and we will welcome you on-board.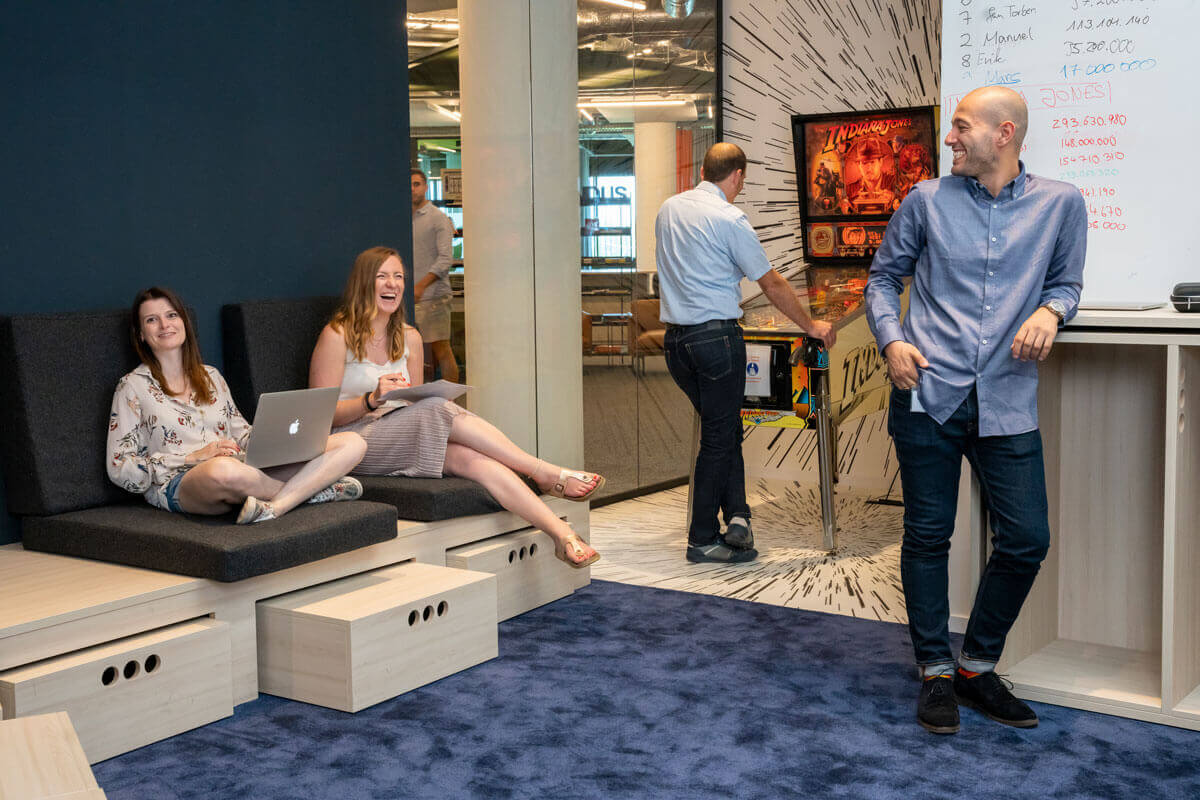 Unfortunately, there are currently no vacancies in the team...​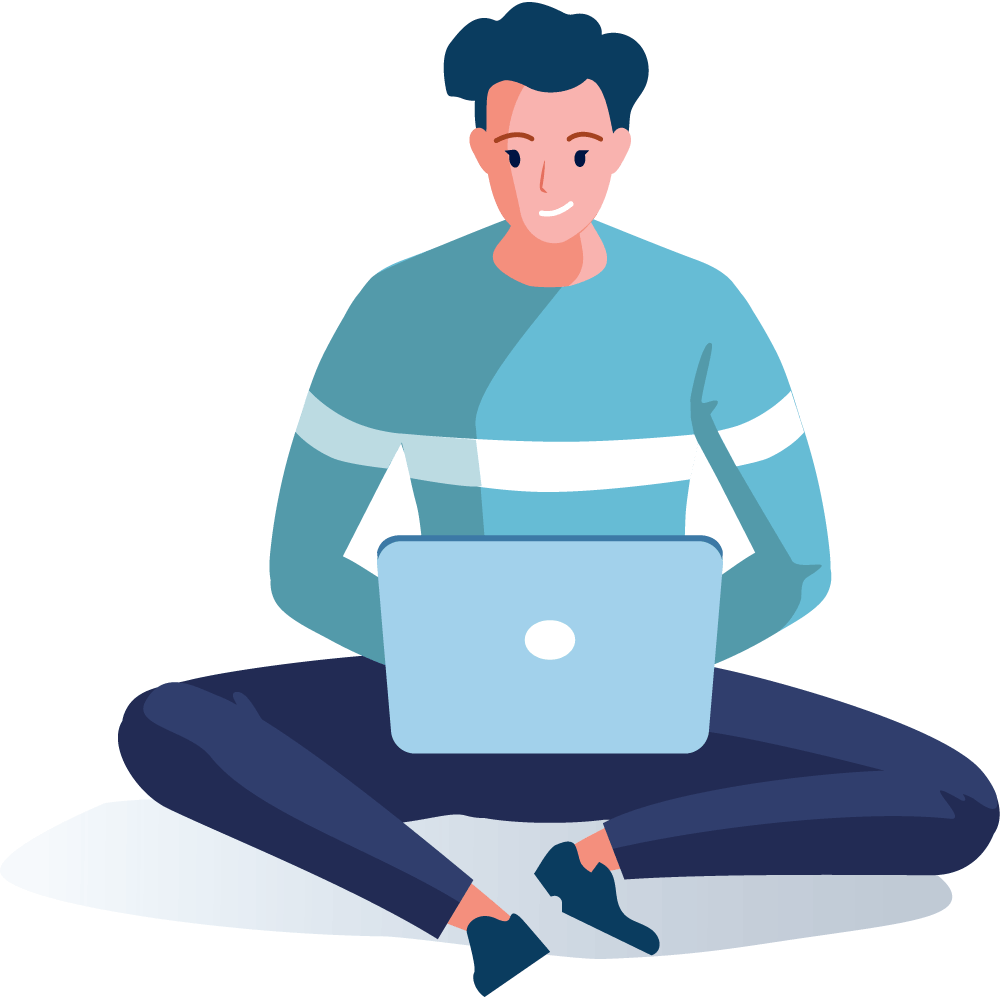 Unsere Benefits
Wir sagen nicht einfach nur Danke.
Wir zeigen es Dir.
Es geht bei einem Job-Match nicht allein um das, was Du mitbringst. Sondern auch um das, was Du erwarten darfst. Hier sind unsere Benefits – eine Wertschätzung für Deine Leistung.
Work & Life
Bei uns kannst Du Deine Arbeitszeit flexibel einteilen. Wir haben auch ein großes Herz für Familien. Dazu zählt zum Beispiel unser Eltern-Kind-Zimmer, das Dir und Deinen Kindern zur Verfügung steht.
Gesundheit
Dank der höhenverstellbaren Tische und ergonomischen Stühle sitzt Du bei Sovendus nicht nur "fest im Sattel", sondern auch gesund. Du willst noch mehr Erholung? Dann nutze doch unser kostenloses Yoga-Angebot zweimal pro Woche.
Urlaub
Die besten Ergebnisse erzielst Du, wenn Du erholt bist. Das gönnen wir Dir. Mit ausreichend vielen Urlaubstagen plus Sonderurlaub, wenn doch einmal etwas Außergewöhnliches ansteht.
Weiterbildung
Beständiges Lernen ist uns wichtig! Bei uns gibt es viele Angebote zur Weiterbildung: Fachspezifische Workshops, Konferenzen oder allgemeine Seminare wie Stress- und Selbstmanagement.
Future Talent
Heute schon die Zukunft von Morgen gestalten. Wir bilden Dich bestmöglich aus und sorgen für den perfekten Start in Deine Karriere. Mit guten Noten ist Dir eine unbefristete Anstellung bei uns quasi sicher.
Essen & Trinken
Kaffee, Tee und Wasser sind reichlich vorhanden und stehen zur freien Verfügung. Für eine Happy Hour sorgen wir in unseren Kühlschränken vor. Und freitags gibt's bei uns ein gemeinsames leckeres Mittagessen aufs Haus.
Vergnügen
Auch das Vergnügen kommt bei uns nicht zu kurz: Viele Grünflächen, Sportanlagen, ein Skatepark und das Europabad sind in unmittelbarer Nähe. Außerdem bieten wir viele Get-Togethers nach Feierabend an. Unser Flipper zieht alle magisch an.
Anreise
Wir sind perfekt angebunden! Mit dem ÖPNV erreichst Du uns mit zwei unterschiedlichen Straßenbahnen. Dein Fahrrad findet in unserem Fahrradkeller Platz. Und auch für Autos haben wir Stellflächen in unserer Tiefgarage.
We are Sovendus
Find out more about Sovendus as an employer, who we are, what makes us special and what we stand for. Read something about our history, our values and about our location.
Interested in a career with Sovendus? We are your first point of contact and look forward to meeting you!
Find out about all our teams and find out what makes them tick!
We need you to come onboard!